CONNECT YOUR CREATIVITY AND FAITH IN A PRACTICAL,
YET HANDS ON MANNER!
Is it your heart's desire to absorb and understand God's Word?
Do you have a hard time understanding the Bible as a whole?
Do you want to connect your faith and creativity?

If Bible Study leaves you frustrated,
this Bible highlighting color code will help you study creatively!
Intentional Bible Reading and Study is the mainstay of our Christian faith where we learn,
absorb, and apply God's truth to our lives.
It relates the wonderful truth of WHO God is, who He has made us to be, and the path we must walk.
For a Limited Time Only
Due to the nature of digital products, no refunds will be issued.
Connect your Faith and Creativity with this hands on Creative Bible Study Tool!
💗Understand Biblical context more clearly
💗Find Scriptures at a glance with easier recollection
💗See consistent themes and topics throughout your Bible
💗Mark your scriptures topically to see the bigger picture of your studying
💗Personalize your Bible with color coding as God speaks
to you in your Christian walk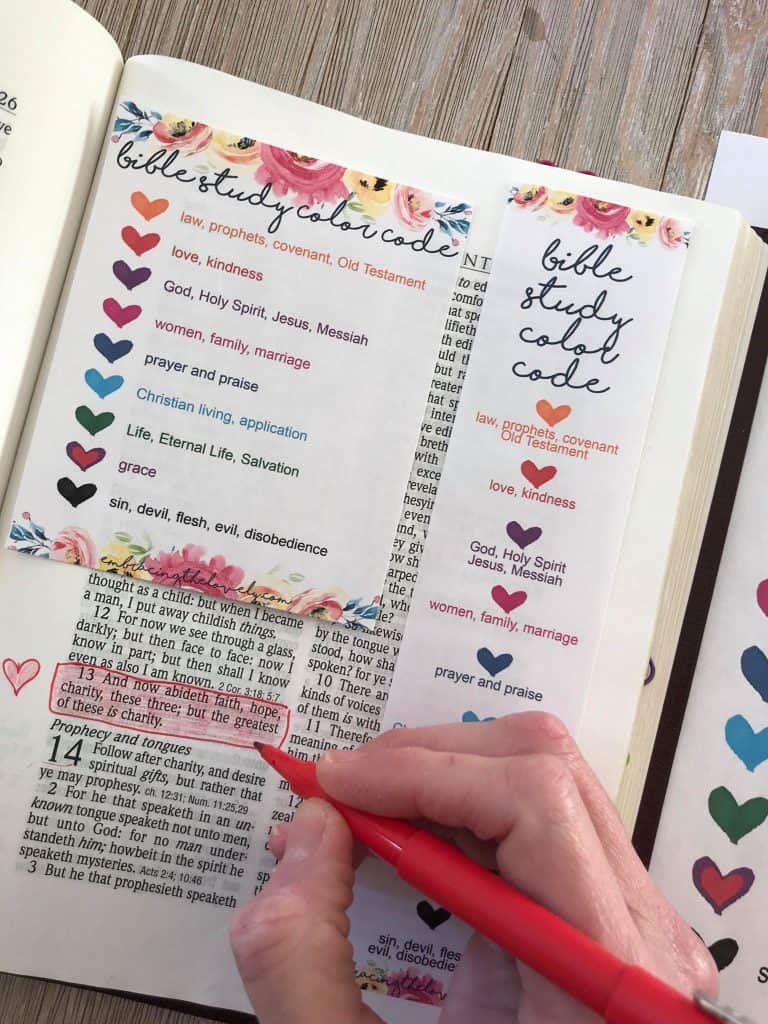 This pretty and feminine Bible highlighting color code includes:
One full page (8.5 by 10) printable that easily slips into a document page protector
One mid sized (3 1/4 by 5 inch) printables to fit in between your bible pages
Three bookmarks (1 1/4 by 6 inch)
Print as many times as you like!
Topic colors include:
Orange- Law, prophets, covenant, Old Testament
Red- Love, kindness
Purple- God, Holy Spirit, Jesus, Messiah
Pink- Women, Family, Marriage
Dark Blue- Prayer and Priase
Light Blue- Living, application
Green- Life, eternal life, salvation
Red outlined with purple- grace
Black- Sin, devil, flesh, evil, disobedience
NO difficult techniques to learn.
No excessive products to buy.