Amazing Benefits of Reading the Bible for Christians
What's Inside: Amazing Benefits of Reading the Bible for Christians
He won't hurt me. I have a secret weapon."
That quote was uttered by Sandra Brown. I'll admit that I don't know the context or exactly what it was referring to, but it holds a profound truth to us as Christians.
What if God equipped you with a secret weapon with everything you need to live in His power and grace?
What if you could live victoriously knowing that satan could never destroy what you have in the Lord?
Indeed, God has given you a secret weapon (in both the old testament and the new testament) and you can avail yourself of those things wonderful things mentioned above. We are equipped with some amazing benefits mentioned in the Bible that come straight from the word of God. And that's what I want to share with you today: the benefits that come from reading the Bible.
(As an Amazon Associate I earn from qualifying purchases. See my full disclosure here.)
The Importance of Reading the Bible Daily
The Bible is the Christians textbook given to us by God to grow in God and to live as God would have us to live.
How can we know what God expects of us if we don't know about His character, His love for us and what He expects from us.
I implore you, Sweet Sister- if you ever form a habit on a daily basis in your Christian faith, I urge it to be one of reading God's word, god's word the Bible
Knowing God's word is vital to these things:
Your prayer life. If you don't know the word of God you will be misguided in your prayers. God's word will teach you how to pray.
Who God is and His character. If you don't know who God is, you will worship a false God. God's word will teach who God is and how you should worship Him.
Reading God's word is the wheel upon which your Christianity turns. You can never go wrong by having a habit of reading your Bible. It tells of prayer, it tells of growth, it tells of who God is, it tells of the sacrifice and substituionary death of Jesus on the cross… and so much more.
Check out these Bible Resources
Daily bible reading is a crucial foundation for a Christian. Without it, you are literally starving yourself spiritually.
What is the Purpose of Bible Reading for a Christian?
The Bible is the INSPIRED and infallible word of God, written by God for His believers so they can live according to His will. The Bible shows us our sinful condition, that we have all broken God's law, are deserving of judgement but are given forgiveness by God's grace. As we learn to walk in faith, God's word helps us learn and grow in His word.
The Benefits of Reading the Bible
The benefits of reading the entire Bible are as follows:
The Bible Helps you See your Need for God
For all have sinned, and come short of the glory of God; Romans 3:23
Praise the Lord for the good work of salvation in the life of a man or woman who the holy spirit has dealt with concerning the need of God! From the first sin in the garden, the whole Bible points to god's promises that foretold the plan of redemption. Jesus sacrifice on the cross bridge the gap and fulfill god's plan. One of the amazing benefits of daily Bible reading This seeing our need for Christ! The hymn, Amazing grace, says it perfectly, "I once was lost, but now am found. 'Twas blind but now I see.
The Bible Shows How to Receive Forgiveness of Sin
In whom we have redemption through his blood, the forgiveness of sins, according to the riches of his grace; Ephesians 1:7
After seeing your need for God, we can receive forgiveness from sin.
What is the best way get forgiveness? Some will say that you need to say a special prayer but the truth is that is not mentioned in the Bible. How do you ask forgiveness from your father, your mother, your husband or your wife? You simply ask them and accept it. New life in Christ is attained when we simply receive forgiveness.
The Bible Shows it's Readers Spiritual Truth
And ye shall know the truth, and the truth shall make you free. John 8:32
Implementing a daily bible reading plan/habit will help you discern between God's wisdom and the numerous ways that the world will say that we can experience god's revelation. The Bible is the only way that you can experience true worship, hear god's voice and know real spiritual truth
The Bible Renews Your Mind
Do not be conformed to this world, but be transformed by the renewal of your mind, that by testing you may discern what is the will of God, what is good and acceptable and perfect. Romans 12:2
Another great benefit of reading God's word is the renewing of your mind according to God's word. As you read your Bible, is there a specific verse that God wants to use to change you? You can do it, not in your own strength but only with god's help. Ask God to revoluionize your attitudes of the heart in your everyday life.
The Bible Feeds you Spiritually
As newborn babes, desire the sincere milk of the word, that ye may grow thereby: 1 Peter 2:2
You'd never catch an infant eating solid foods, would you? We could not tolerate adult food because it is too mature for our stomach to tolerate and drank breast milk and/or formula. Like physical food,God's word is our spiritual food no matter if we are an infant or a mature Christian who is feasting on steak and potatoes. God can fill every need of your spiritual diet no matter how new of a baby Christian you are or how mature you are.
The Bible Shares how to Grow Spiritually in God
But grow in grace, and in the knowledge of our Lord and Saviour Jesus Christ. To him be glory both now and for ever. Amen
2 Peter 3:18
There are no spiritual steroids in our spiritual growth in God.
Where do we get out godly wisdom from? From the Word of GodThe Bible gives us all that we need, by God's grace, to grow in God. You don't grow overnight to mature Christian overnight. It takes reading the word, praying, bible study We gain
The Bible Shows us Who God is
This then is the message which we have heard of him, and declare unto you, that God is light, and in him is no darkness at all. 1 John 1:5
The holy bible Bible is the only source of how to know who God is and his character. I had saw in a news clip recently that someone had claimed that Jesus was LGBTQ affirming. How can we know that this is true and not just the spouting of a man who is trying to defille God's truth and turn in into a twisted cultural truth over a biblical truth. biblical truth? God inspired Scripture and it doesn't contradict itself.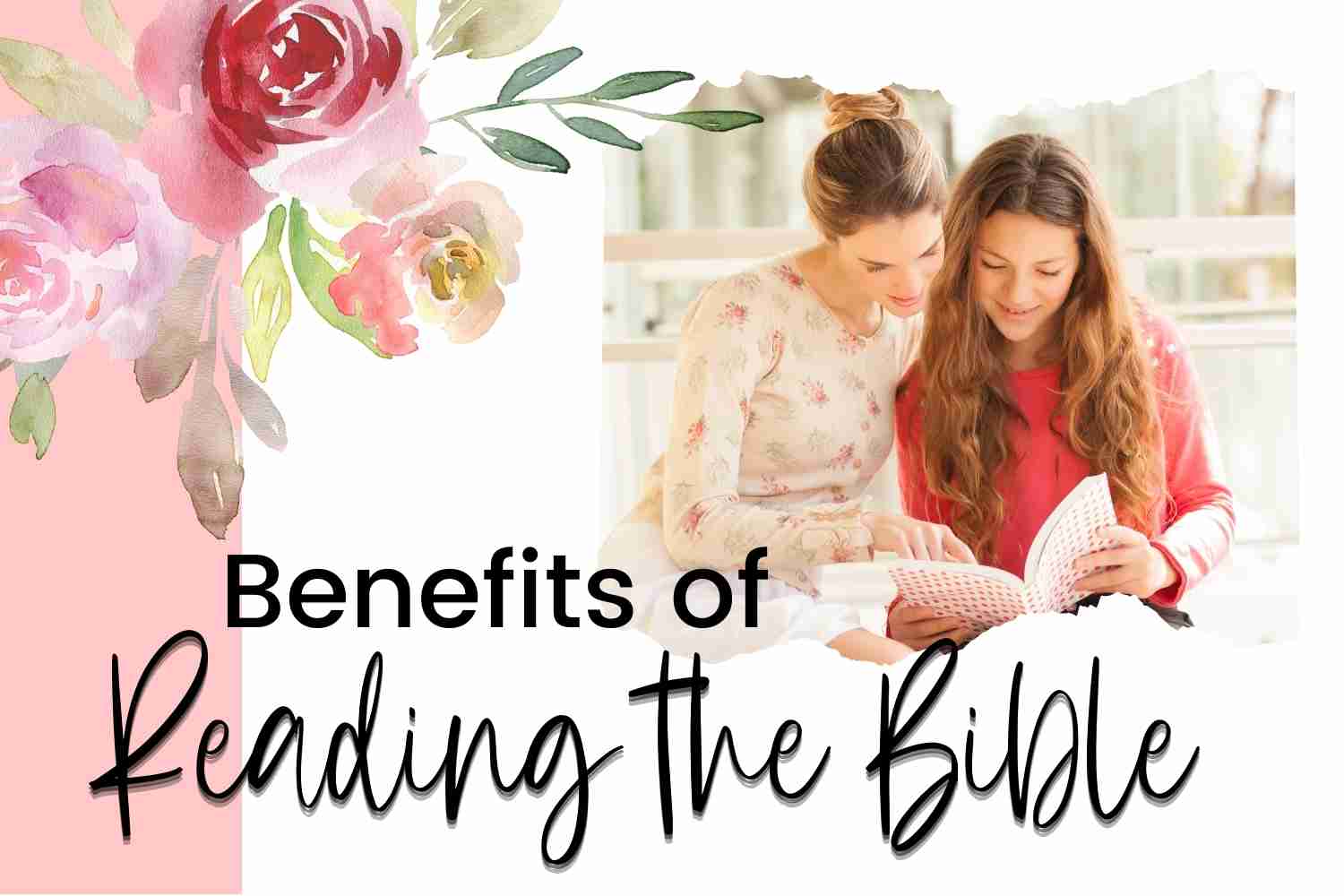 The Bible Shows us How to Live for Christ
I am crucified with Christ: nevertheless I live; yet not I, but Christ liveth in me: and the life which I now live in the flesh I live by the faith of the Son of God, who loved me, and gave himself for me. Galatians 2:20
After seeing the need for God in our own life and receiving the Lord's forgiveness of sin, the word of God will give God's people a firm foundation on the word of truth. Knowing how to live for Christ is called discipleship. The epistles are the perfect place to find god's instructions on important things that will help you to grow on a consistent basis.
The Bible equips you for Good Works
For we are his workmanship, created in Christ Jesus unto good works, which God hath before ordained that we should walk in them. Ephesians 2:10
Good works won't save you, but good works are an outward manifestation of the inward work that God has done in your life. Your life should naturally reflect the reflection of what is written in the law of the Lord
The Bible Imparts Divine Peace
And the peace of God, which passeth all understanding, shall keep your hearts and minds through Christ Jesus. Philippians 4:7
Thou wilt keep him in perfect peace, whose mind is stayed on thee: because he trusteth in thee. Isaiah 26:3
These things I have spoken unto you, that in me ye might have peace. In the world ye shall have tribulation: but be of good cheer; I have overcome the world. John 16:33
Dear friend, are you going through difficult times in a specific area of your life? The apostle paul said in Romans 8:1 There is therefore now no condemnation to them which are in Christ Jesus, who walk not after the flesh, but after the Spirit. When we are in Christ Jesus and walk after the Spirit of God, we can walk without condemnation. That means we can have divine peace from God himself!
And what if you sin? You ask do to forgive you, repent and receive forgiveness and His peace.
The Bible Gives us a Heavenly Hope
To an inheritance incorruptible, and undefiled, and that fadeth not away, reserved in heaven for you, 1 Peter 1:3-4
You have in heaven, an inheritance reserved just for you!
One of the most beautiful of all of god's promises is that when we finish our earthly christian life, we have the promise of heaven. Whether you are a new believer in the Lord or a mature christian, the bar is even, servant of God. Forgiveness was given and the promises of God states that Jesus is preparing us a home in heaven. (Check out John 14:2)
The Bible Helps you Disciple Others
God's word is such a powerful book that it will give you the tools you need to disciple other christians and show them the right path to live. It is not God's will for us to be an island to ourselves. God wants us to tell others about the Lord and disciple them.
Acts 18:23 gives the perfect description of discipleship where Paul visiting the churches in Galatia and Phrygia
And after he had spent some time there, he departed, and went over all the country of Galatia and Phrygia in order, strengthening all the disciples.
And he (Paul) began to speak boldly in the synagogue: whom when Aquila and Priscilla had heard, they took him unto them, and expounded unto him the way of God more perfectly. Acts 18:26
I like the definition of Discipleship from Lifeway Women the best.
They write, "Discipleship is intentionally equipping believers with the word of God through accountable relationships."
Acts chapter 18 also tells of hands on discipleship when Priscilla, Aquilla and Paul went to Ephesus and expounded the gospel to Appollos the way of God more perfectly.
The Bible Helps us Gain Godly Wisdom
The law of the Lord is perfect, converting the soul: the testimony of the Lord is sure, making wise the simple. Psalm 19:7
Another one of the benefits of reading scripture it imparts divine wisdom to the believer.
The book of Proverbs shows just how important wisdom is because the whole book is about WISDOM!
We can't forget that James said, If any of you lack wisdom, let him ask of God, that giveth to all men liberally, and upbraideth not; and it shall be given him.
The Bible Makes you a Warrior for God's Kingdom
Put on the whole armour of God, that ye may be able to stand against the wiles of the devil.
For we wrestle not against flesh and blood, but against principalities, against powers, against the rulers of the darkness of this world, against spiritual wickedness in high places. Ephesians 6:11-12
Reading the BIble will make you realize that the Christian life is not a traipse through the park. It's a spiritual warfare for the kingdon of God. You will soon realize that it is the devil's desire to destroy your soul for an eternity. Thank the Lord that He has given us an heavenly armor to wear to fight the wiles of satan.
The last benefit of reading God's word mentioned in today's article is:
The Bible Imparts Spiritual Discernment
Beloved, believe not every spirit, but try the spirits whether they are of God: because many false prophets are gone out into the world. 1 John 4:1
When you study, read and love God's word, God will give you discernment for the things of God. Why? Because you will start to see life through the filter of the Bible and God's will.
There are many more benefits to reading God's word that can be mentioned in today's article, but I hope those I have mentioned have given you fuel to think about in how the word of God can revolutionize you life and help you walk in a deeper way with Him.
I urge you to dig into the word of God. Get on a schedule of reading your Bible daily Get on schedule with a bible reading plan and make reading the Bible something you do out of love to learn more about Christ and learn about. Back up that reading spending time praying and watch your spiritual growth soar in Jesus!
I'm cheering for you, sweet Sister!