What is Soap Bible Journaling?
Has the devil ever told you that you aren't able to study the word of God and be fruitful while doing so? He's told me that bold faced lie as well. Throw in the added weight of failure and expectations and quiet time can be overwhelming. It's time to stop the overwhelm! With so many daily bible devotionals to choose from, Soap bible journaling is one of the easiest, effective ways to draw closer to the Lord and hear his voice.
The Soap Bible Study Template
The soap bible study template consists of four easy things to remember that start with the acronym SOAP.
The S in SOAP stands for Scripture. After praying and asking the Lord to open your eyes to the truth of His word, pick a book of the bible to read. For someone new to the faith, I'd recommend reading the Gospel of Mark since it covers the life of Jesus, His miracles, sermons, trial, death and resurrection and it's a shorter book- very doable in a fairly short time.
Write the book name, chapter and verse down.
(As an Amazon Associate I earn from qualifying purchases. Please see my full disclosure here.)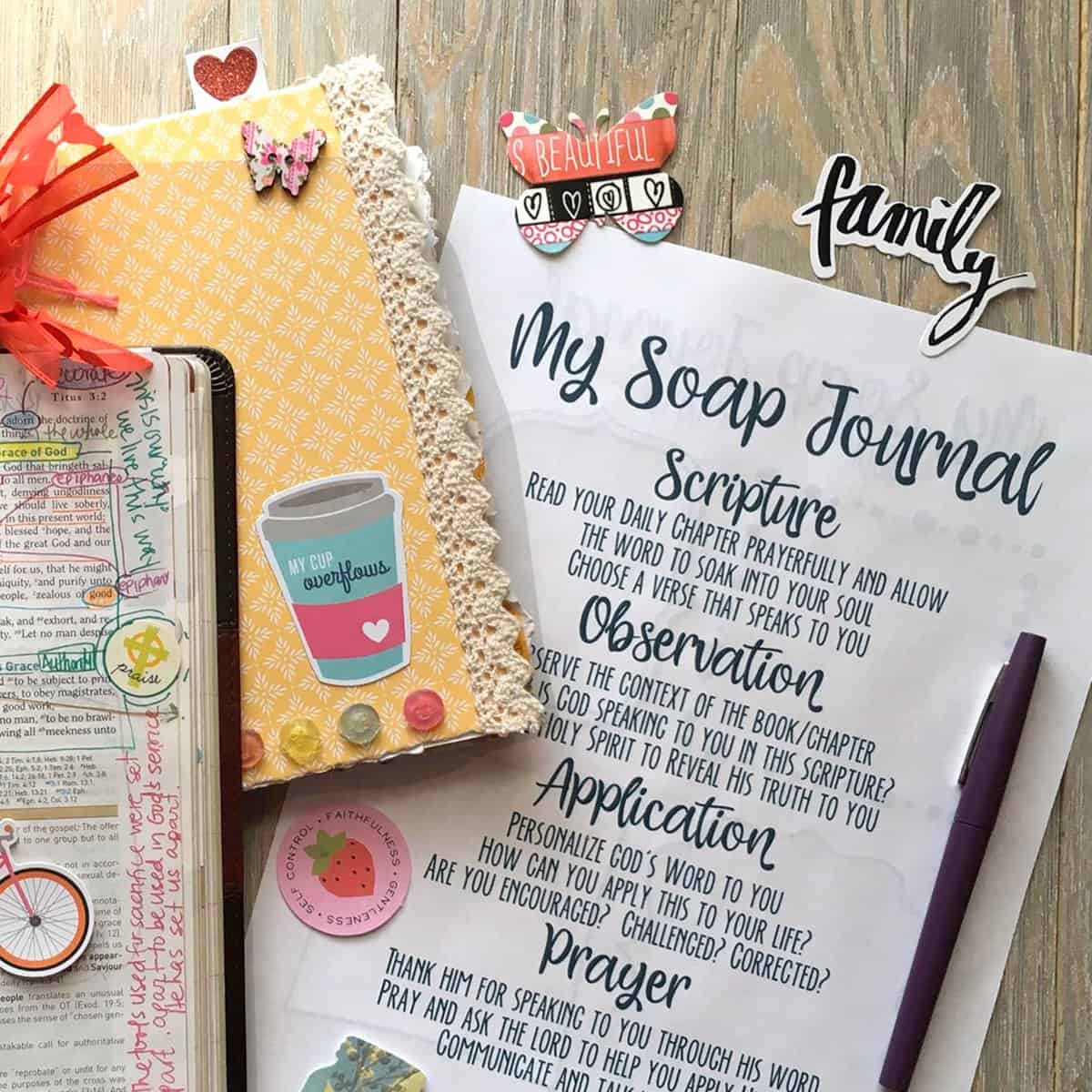 The O in SOAP stands for Observation. Read one chapter slowly and meditatively. Ask the Lord to speak to you, your life and your current situation. After you have fully observed your reading, do a bit of observation on these things and write them down.
What is the historical significance in my bible reading?
Who was this chapter written to?
Who was speaking to whom?
What event is taking place?
What is the main theme of this chapter?
Is a particular person/group of people being addressed?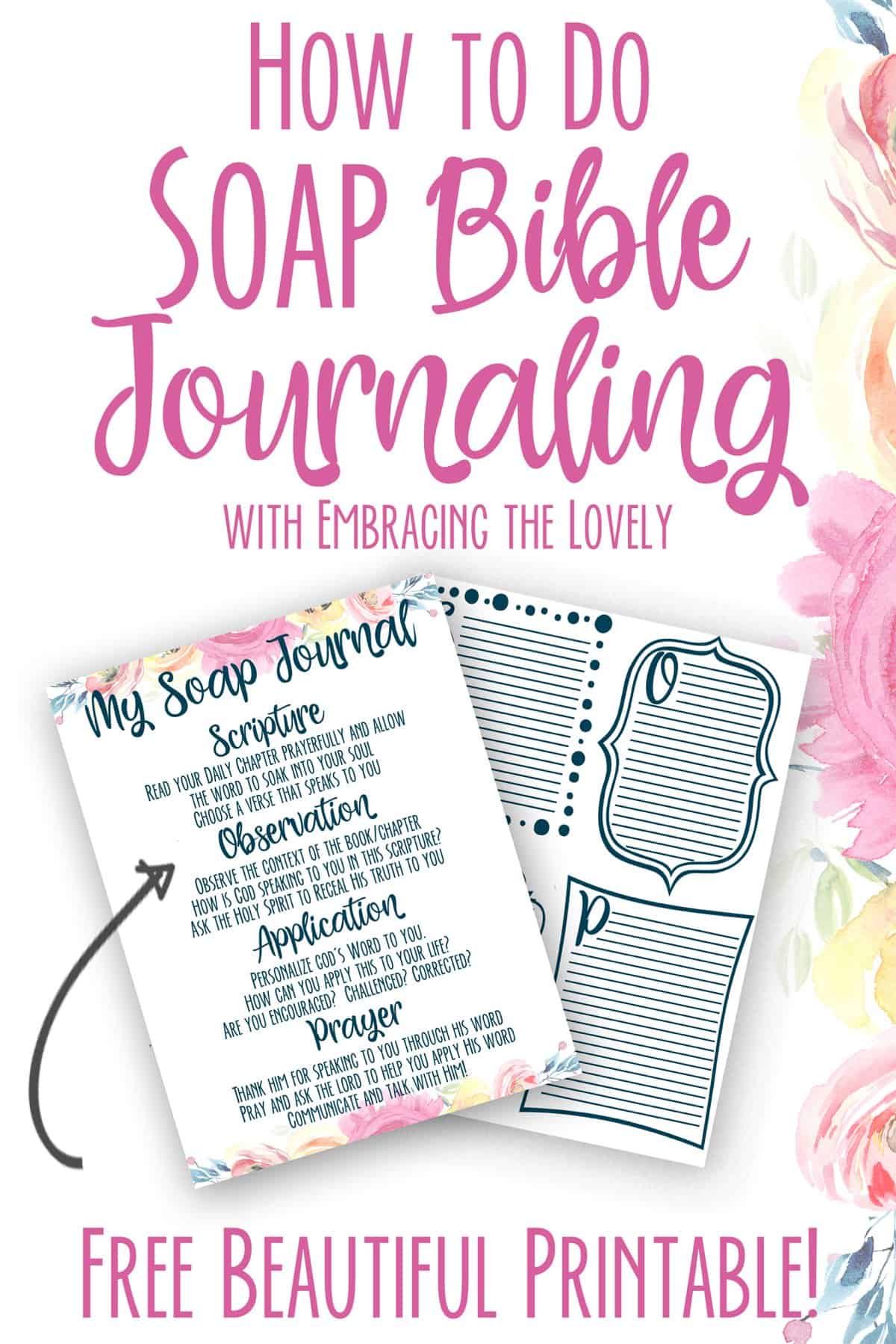 Context is key in studying the Bible!
The A in SOAP stands for Application. How can you apply the truth of what you have just read to your life? ***(see below)
The P in SOAP stands for Prayer. It's one thing to know what the word of the Lord said but it's another to live and apply it.
***a note about application: If you're reading in the book of Leviticus where God commanded the Jews to bring a sacrifice to the temple, it's important to know who is speaking to whom. Jesus is the fulfilled final sacrificial Lamb and we don't have to lug a fatted calf to the temple any longer!
The Soap Method Bible Study
Are you ready to try a new way to dig into the Word of God? The Soap Method Bible Study never fails to show me How God's word speaks to me, how I need to apply the Scriptures and how to pray His wonderful truths over my life!
Free Soap Bible Study Printable- My Gift to you!
Would you like to download your FREE SOAP bible study printable as my gift to you? It is my prayer that this beautiful printable with easy to fill in fields will help you grow in your faith and draw near to the Lord!
Read more about Soap Bible Journaling from the originator, Pastor Wayne Cordero HERE.
SaveSave
SaveSave
SaveSave
SaveSave
SaveSave
SaveSave
SaveSave