7 Ways To do Bible Journaling with Washi Tape
My stash contains about 80 rolls of washi tape that I keep in a black tub. It's so gratifying to run my fingers through the colors and patterns of my washi tape collection! Whenever I need a splash of color in my planner, collaging, or in journaling, my washi tape comes to the rescue. But my favorite place is to use my washi tape in Bible journaling.
Here are the best ways that I'm using washi tape in Bible journaling and I hope it gives you some inspiration to pull your colorful tape out of hiding and use it to it's full advantage in your Bible!
(As an Amazon Associate I earn from qualifying purchases. Please see my full disclosure here.)
7 Creative Ways for Using Washi Tape in Bible Journaling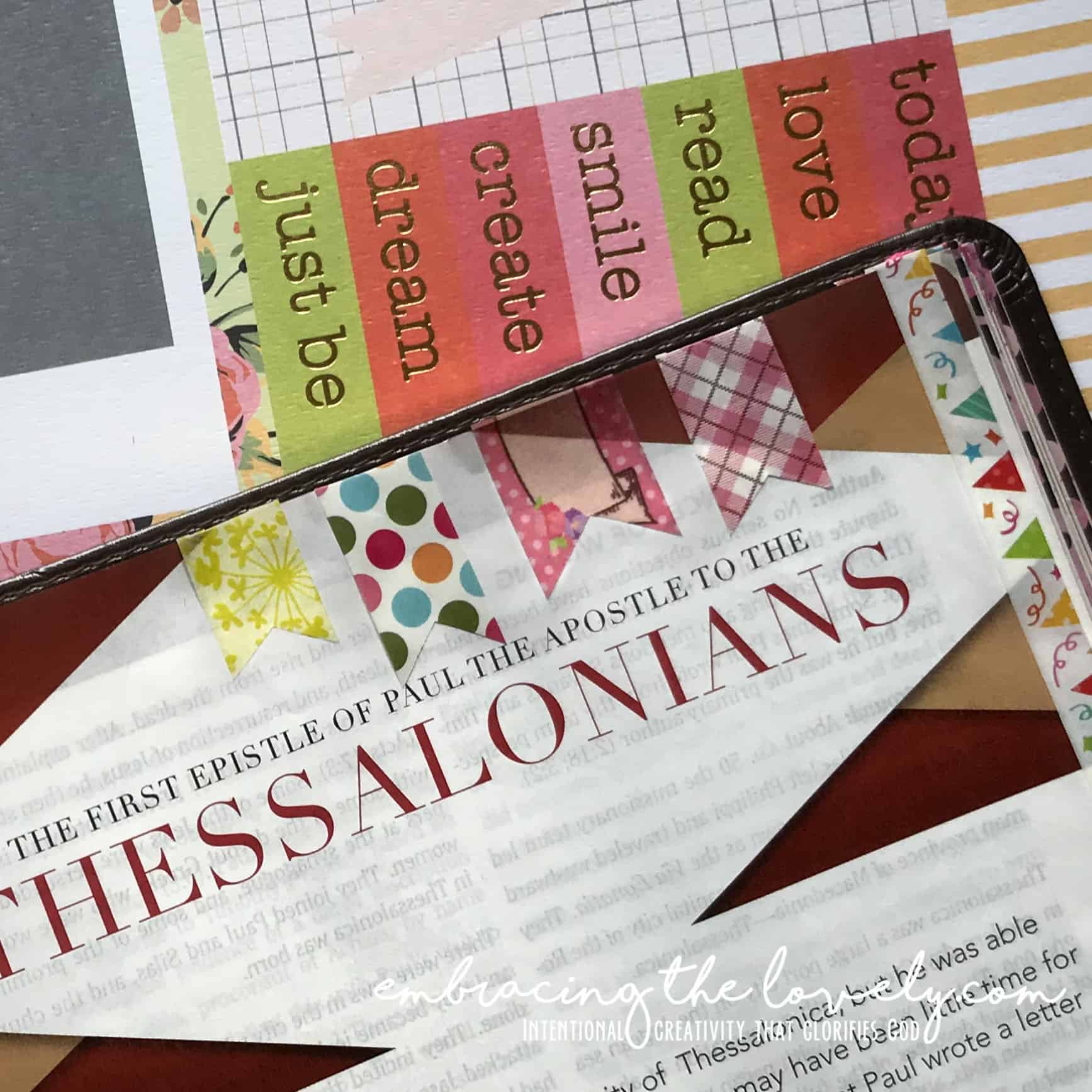 1. The first way that I love to use washi tape in Bible journaling is to make these cute little stickable page flags shown below. I fold the washi in half with non sticky sides together and cut on the diagonal at an angle using my scissors to make a cute little banner. Staggering them at different lengths gives great visual appeal. They aren't only decorative but can be used to mark the beginning of a bible book or to mark a scripture for quick recollection and reference. You can also use this idea to mark scriptures topically.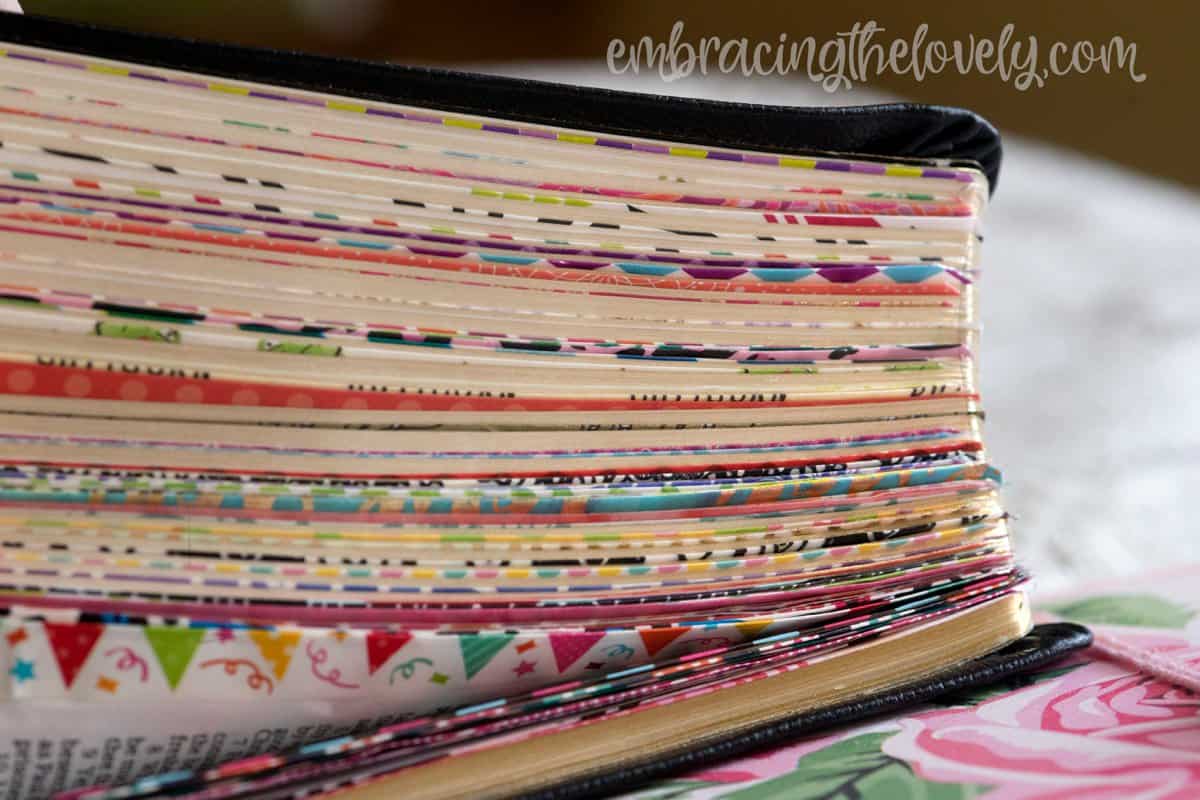 2. Who knew that when I wrote a tutorial on how to put washi tape on the page edges of my bible that it would become the most popular post on my blog with over 26K views at the time of publishing this blog post? I sure didn't! But it melds together both the decorative and practical- and that's why I think it remains popular. You can find the tutorial here.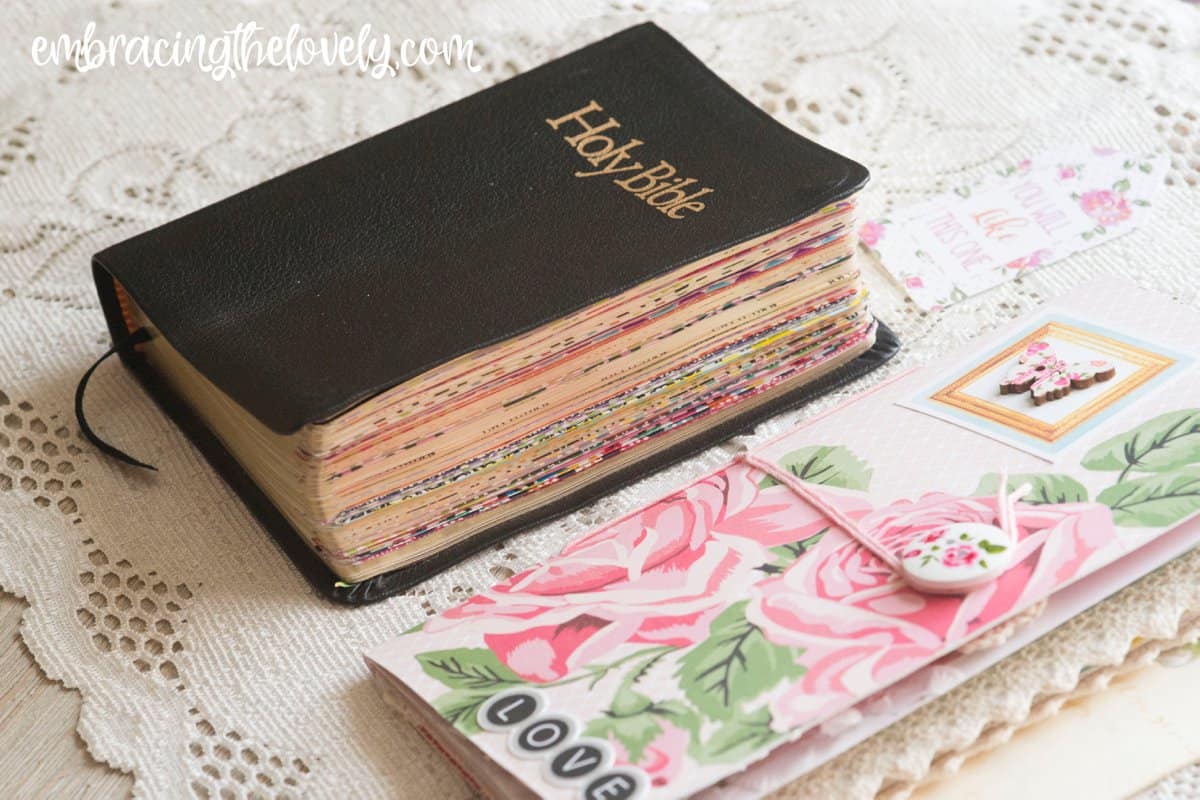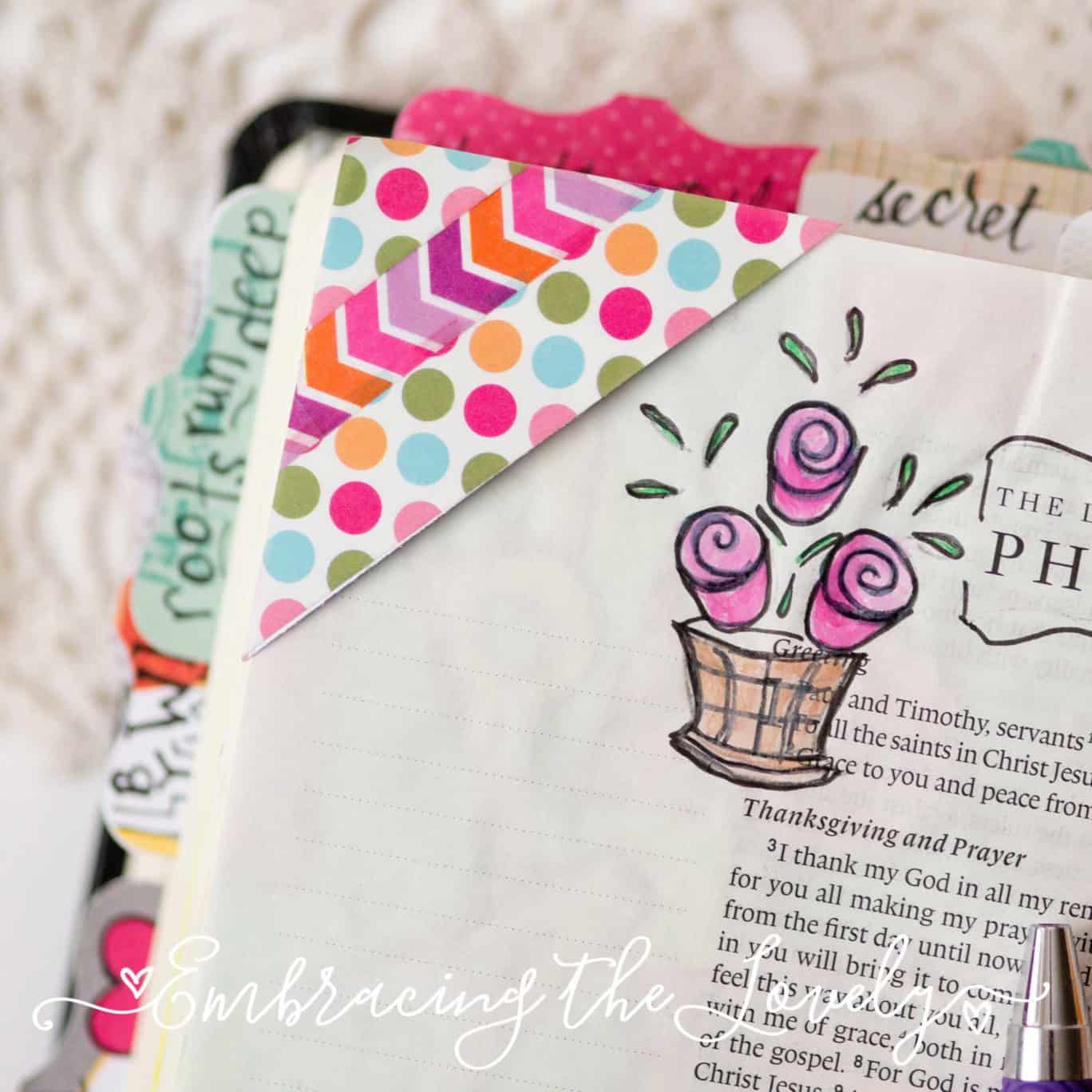 3 These washi tape corner envelope book marks are super easy to make and are a great project for kids of any age.
I'm a big kid- what can I say? They keep your place as you are reading in your bible and would also make great project for a rainy day or Sunday School project.
You can find the tutorial here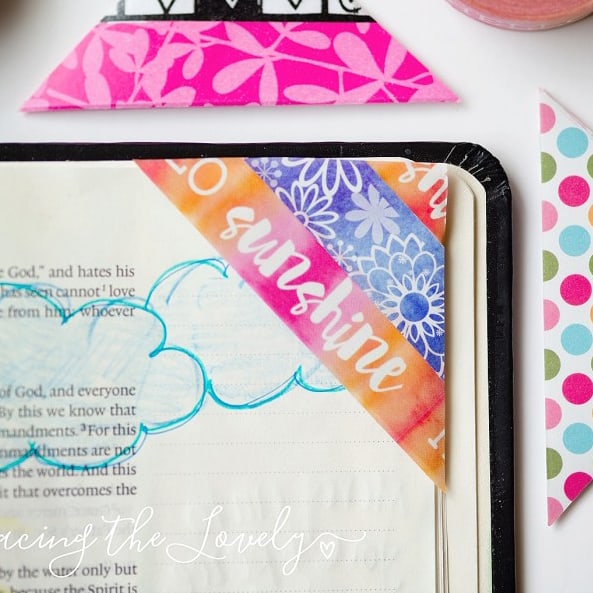 Bible Journaling with Washi Tape 7 Creative Ways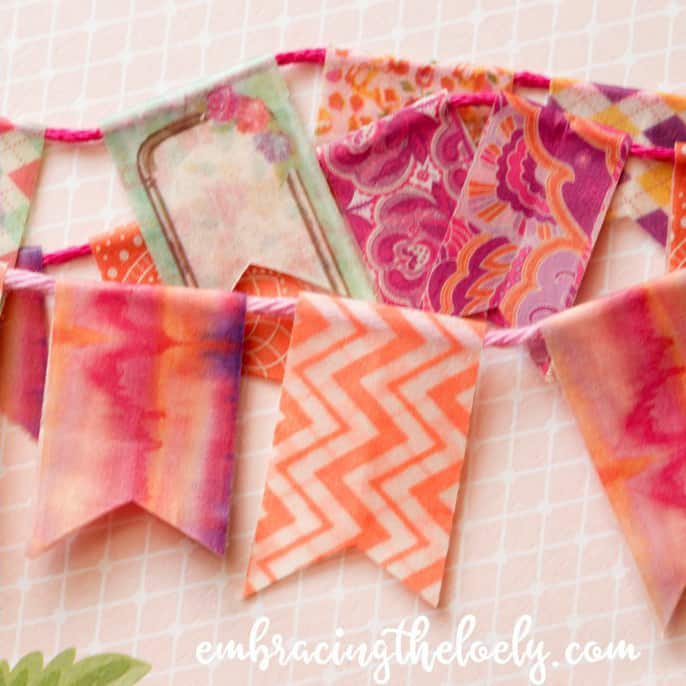 4 Here's another washi tape banner idea that is versatile and can be used in all types of mixed media and journaling as well. You can find the tutorial how to make these cute banners here.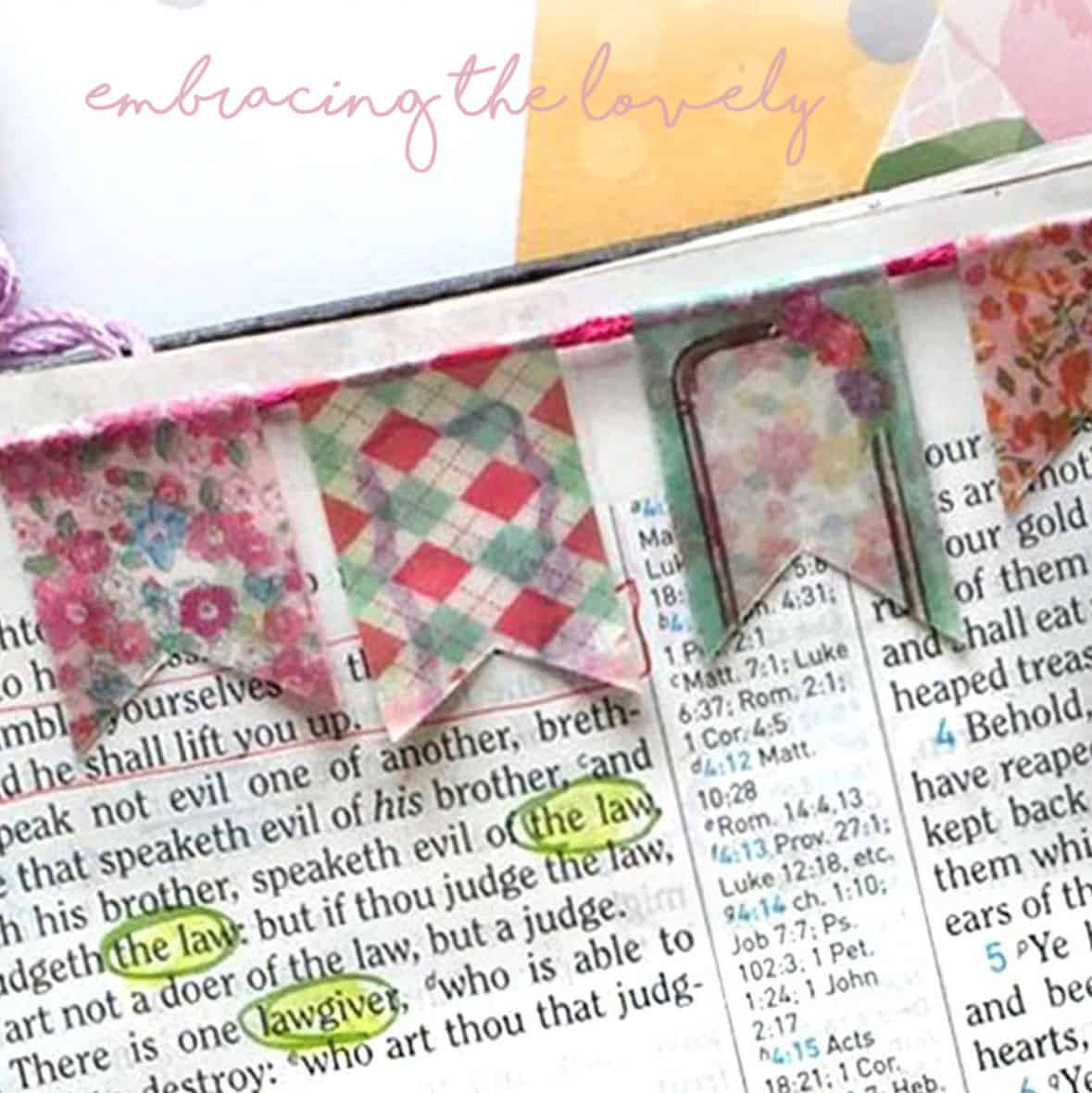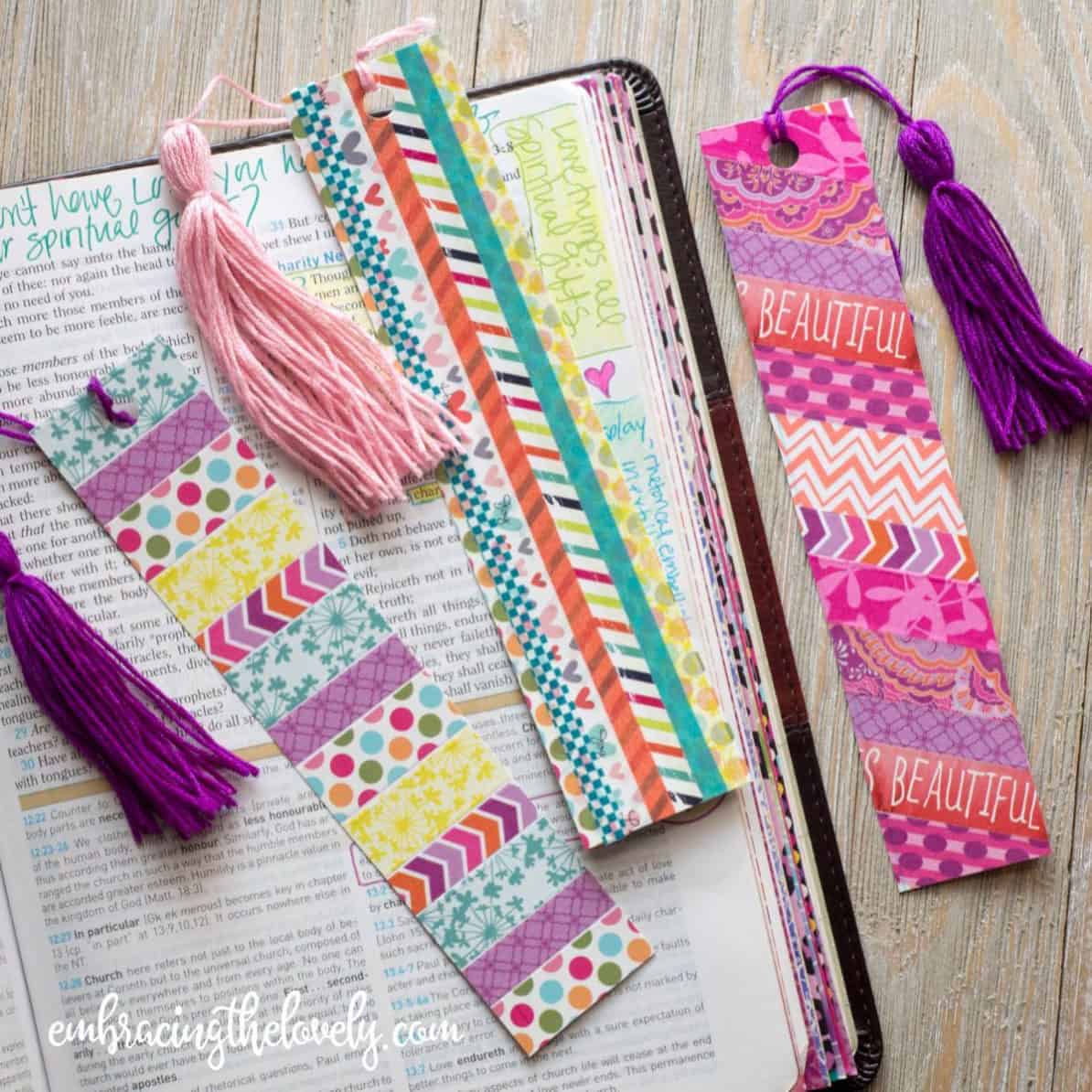 5 These washi tape bookmarks aren't done on the pages of your bible but still qualifies as bible journaling in my book because it is definitely blinging your bible. You can coordinate your favorite washi tape patterns and colors and have a wonderful place mark in your Bible or book. You can find the link here.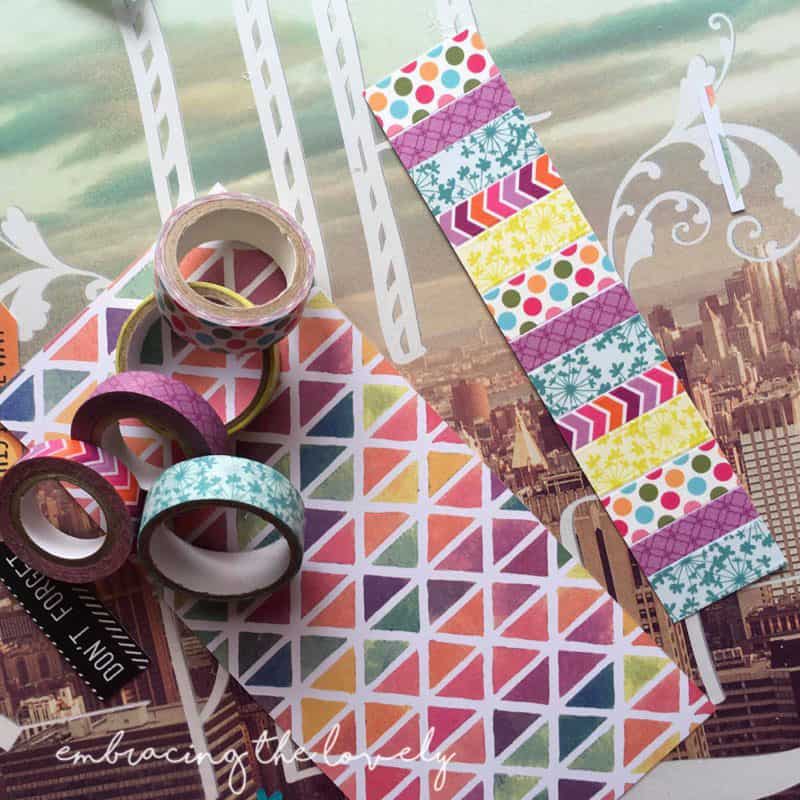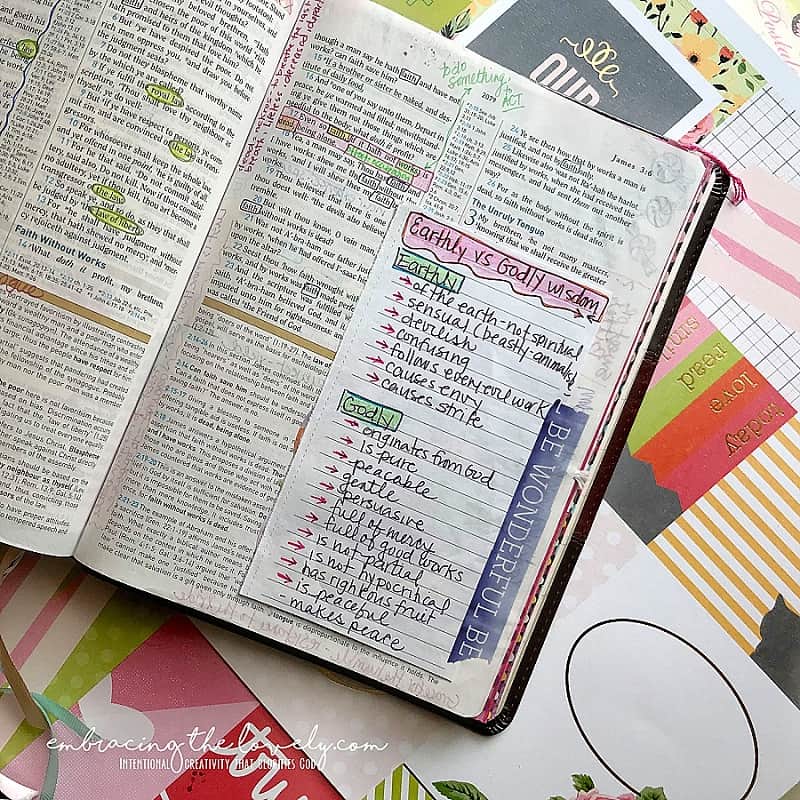 6 The sixth way I love to use washi in my bible journaling is tip ins and tape ins. If your bible margins are small or if you are a copious note taker, adding notes with washi tape is the perfect way to have everything on hand for quick reference to past bible studies. You can find out how (and why) I use tip ins here.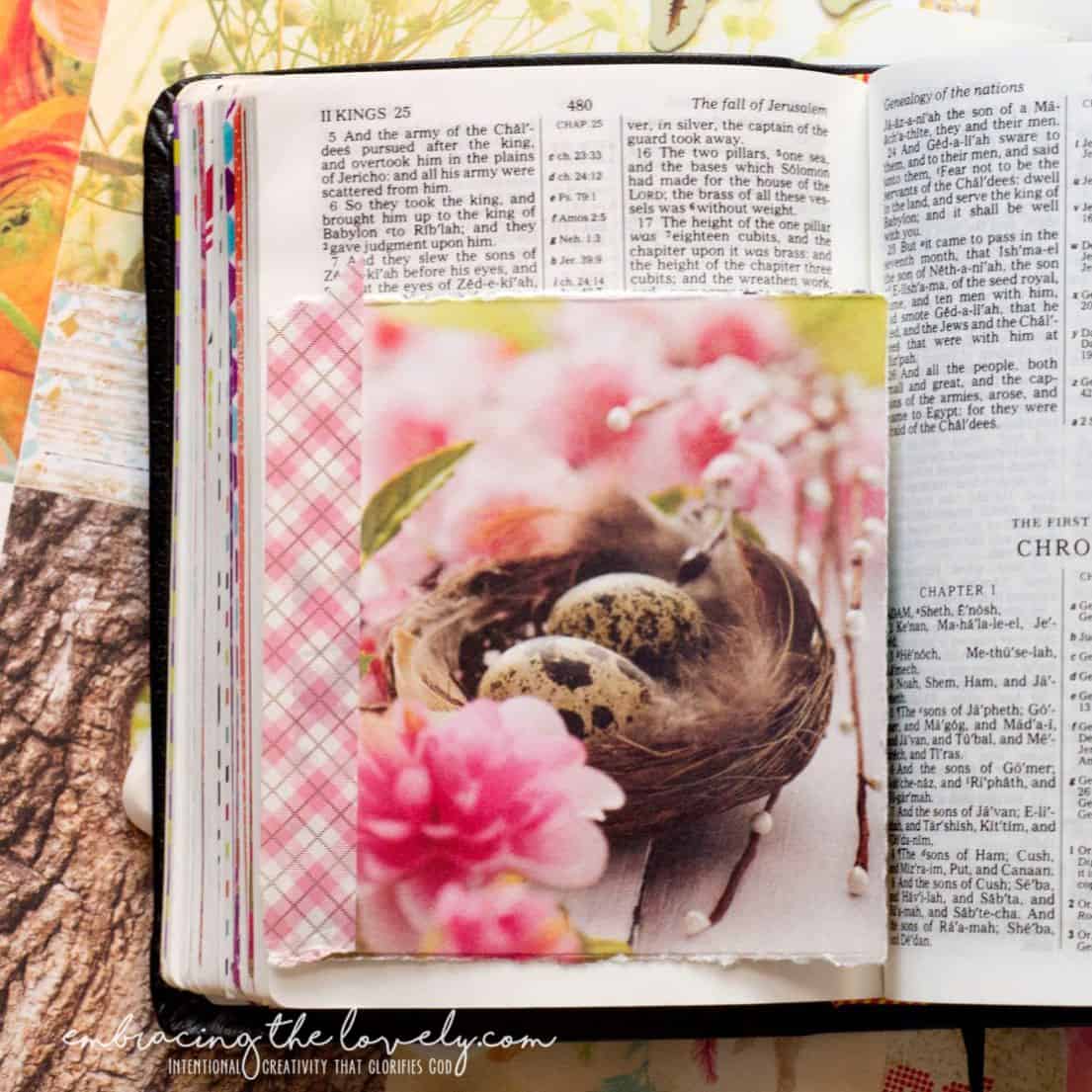 The last way, number 7 is perhaps the easiest of the bunch but is worthy of an honorable mention.
What is it? Simply tearing off a piece of pretty washi and using it to mark off a page.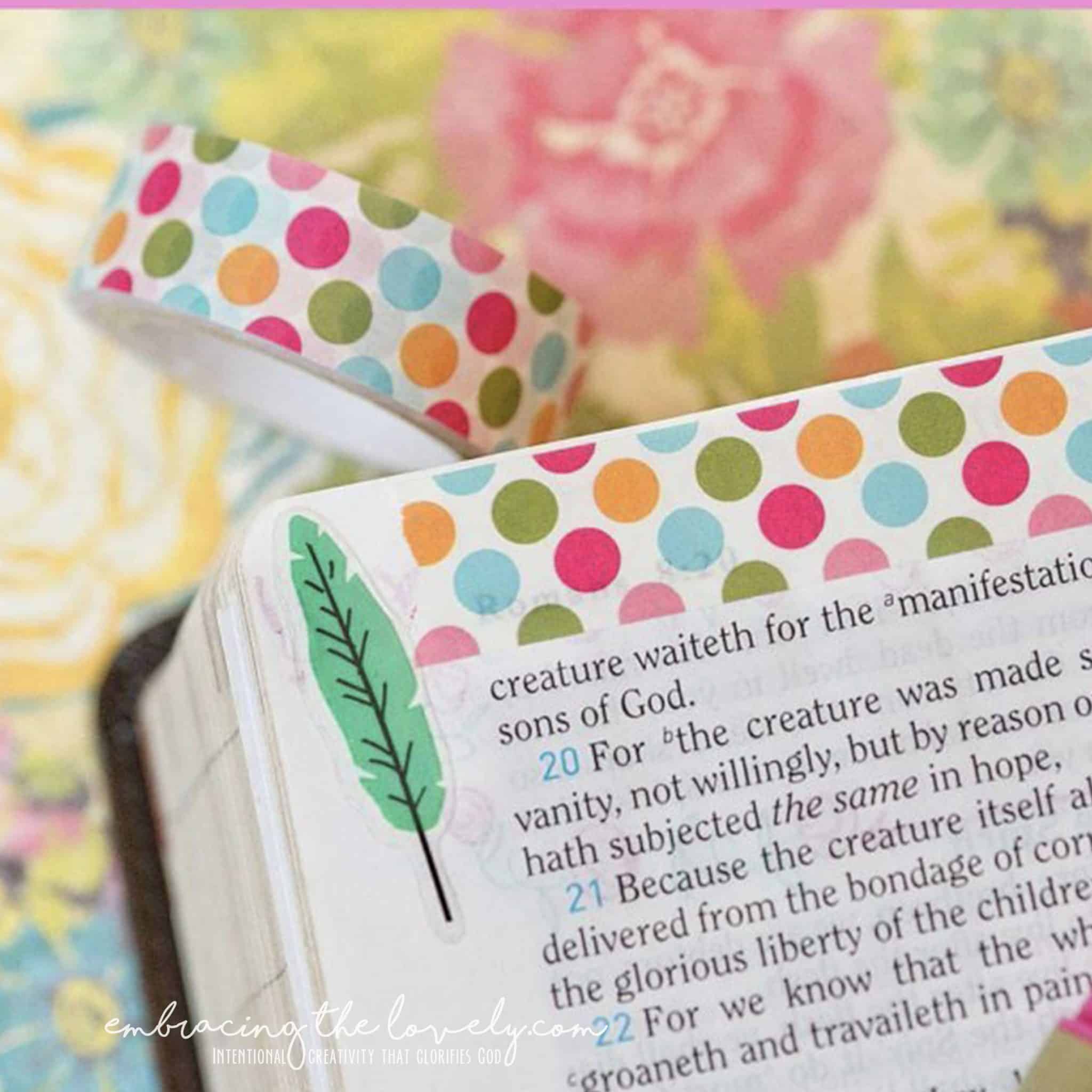 I hope I've given you some colorful inspiration on using washi tape in bible journaling!
Check out more BIBLE STUDY posts at Hey Creative Sister and feel free to tag me on social media at #embracingthelovely!
Store and Organize your Washi Tape
Need to organize and store your washi stash? Check out the video below.
How to Make Easy and Colorful Homemade Bookmarks from Washi Tape